Ad Disclosure
Bonuses.org is an affiliation website. We help you to find and compare licenced online gambling websites. When you join a gambling site through us, we (Bonuses.org) earn a commission from them. If you do decide to play, please remember to gamble responsibly at all times.
Best Betting Introductory Offers UK 2023
The free bet is one of the best offers around, and on this page, you can find the best betting introductory offers and bonuses in the UK for 2023. Hence, we're bringing you the best of the best. Included in our round-up below are new, old, tried and tested betting sites, with a wealth of promotions on offer. Hopefully, this will help you find the best betting bonuses UK.
Jump to:
Betting introductory offers
Betfair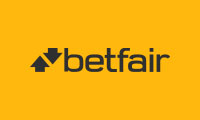 Bet £50 - Get £20 bet free
Available 5 times for a total of £100 free bets
Use code: ZBAA01
Casumo
Build your own bet tool
Range of sports and eSports
PayPal payments
Unibet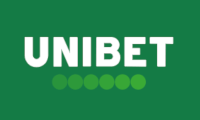 Up to £40 money back on first bet losses
+ £10 casino bonus
Sport, racing, and eSports betting promotions
Mr Green
Bet £10 -- Get a £10 acca bet
Can be used on acca of 3 or more selections
Mix of sports and eSports markets
Betting offers – What are they?
Nearly without exception, almost all betting sites give new customers some form of bonus or promotional offer. Precisely what that it consists of depends on each individual offer. But, one of the most common forms – particularly from bookmakers – is the 'free bet'. The free bet can come in two forms, those given on registration and those given after betting:
Free Bet on Registration – a free bet on registration doesn't cost you anything at all – it's given to you when you first sign up. So, to get a free bet like this, all you have to do is create a new account.
Bet and Get Free Bet – a free bet when you bet requires you to first make a deposit and then wager it on an event. So, to get this free bet, you need to sign up and make a bet. Sometimes they're given out only if you lose whereas others are given no matter the outcome.
Best betting offers – How to choose?
Like many things in life, what counts as 'the best' is, to a significant extent, dependent upon personal preference. If you know what you're looking for, or you have a rough idea of some features you like, then it makes the process much easier.
Take, for example, the free bet upon registration. Would you like to get a free bet just for signing up? Yes, of course – after all, you don't have to commit anything.
Or, for example, would you like a free bet after you'd made your first bet? Well, I guess most people would like this. After all, you're already committing to a bet, so an additional bet is a great extra.
Or, lastly, would you prefer a free bet that didn't depend on the outcome of your bet, or one that was only granted if you lost your qualifying bet? Again, both are good promotions, but the bet which doesn't depend on the outcome is surely superior.
Whatever ends up qualifying as 'the best' free bet, these are the sorts of questions that customers need to be asking themselves before they can figure that out.
Betting introductory offers UK
Within the UK, the regulatory body in charge of overseeing bookmakers is the United Kingdom Gambling Commission (UKGC). This body issues licences to bookmakers once they've shown that their outfit is sufficiently safe, secure, and legally transparent. This is not an easy licence to obtain, so players can rest assured that any licence holder has put the effort in.
All of the sites that we feature have United Kingdom Gambling Commission licences, and all of them also only operate in and offer promotions in, pounds.
One way the UKGC ensure players are safe online is by making them verify their accounts with the betting sites. This stops cases of online identity fraud happening and ensures nobody can make bets or accumulate potential debt in someone else's name.
FAQs
What is an online betting bonus? 
An online betting bonus is a free bet given to a player when they sign up to a betting site, or when they make their first bet there. For example, if you place your first £10 bet, you may be given a free £20 bet afterwards.
How do online betting bonuses work? 
They are either given to you on sign up or after you've made your first bet. They'll usually be limited to a certain sport or be playable across different sports with sufficiently high odds. Some, however, will only be given to you if you lose your qualifying bet.
Are betting introductory offers worth it? 
Yes, they're certainly worth it. If you get a free bet on registration, then it's a risk-free bet. However, these usually come with withdrawal restrictions, so another good choice is deposit bet bonus, or a first bet betting bonus.