Ad Disclosure
Bonuses.org is an affiliation website. We help you to find and compare licenced online gambling websites. When you join a gambling site through us, we (Bonuses.org) earn a commission from them. If you do decide to play, please remember to gamble responsibly at all times.
Under 1 hour withdrawal casino UK
Casino players love fast payouts. No one wants a site that holds on to your winnings longer than needed. It's possible to find an under 1 hour withdrawal casino UK at the moment – which is probably the fastest. Here are some of those sites.
MrQ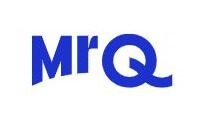 10 Free Spins No Deposit - (No Wager)
Deposit £10 = 10 more Free Spins
No Wagering on anything!
Betfair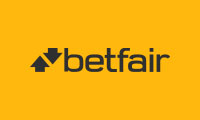 50 Free Spins No Deposit
+ No wagering on any winnings!
Use code: CASF51
Under 1 hour withdrawal casino – Guaranteed?
Although we've tested each under 1 hour withdrawal casino ourselves to make sure this is possible, it's not guaranteed to happen every time.
Why?
Because all casinos licensed by the UK Gambling Commission are required to check withdrawals first before they are approved. This is done to try and prevent money laundering, fraud, and other criminality.
In some cases, your withdrawal may need extra time to be checked. This will likely mean your winnings being paid out after over an hour has passed. It's also possible that the casino may ask for extra verification documents to prove you have been playing with legitimate sources of money. This will also cause a delay of well over an hour, sometimes days or even weeks.
But for existing players, there's good news.
Once you have verified your identity, the casino is less likely to ask you for verification documents in future. This means there's a higher chance of your withdrawal request being approved quickly.
Is an under 1 hour withdrawal casino UK possible for new players?
Yes! We managed to receive our first withdrawal from some casino sites in less than an hour. However, this is far from guaranteed so you should not rely on this happening.
1 hour casino withdrawal – Best methods
To try and give yourself the best chance of receiving a fast payout, there are a few tactics you can use.
Try to request during less busy periods: Every UK casino employs a payments team that manually approves each withdrawal. So if you put in your payout request during periods where their team is less likely to have a backlog, then you have a better chance of it being approved sooner. Weekdays before the evening is a good example of a less busy period on average.
Keep verification documents up to date: Even after you have verified your identity at first, you may be asked to do this again at a later stage. This is to ensure that the casino has the most current information on you. Maybe you moved address? They would need proof of this. So instead of waiting until you request a payout, you can provide the documentation early – so reduce the chance of being asked for it when it's time to withdraw.
Use fast payout methods: Once a casino has approved a payout, it still needs to get to you via your chosen payment provider. Some of these providers are much faster at delivering your cash than others. For example, e-wallets such as PayPal are known to transfer money into your account within minutes of the payment being sent. So this would help massively to reach the target of a casino withdrawal under 1 hour. A few payment methods to avoid are standard bank transfers and card payments – as these can take several working days to complete.